New formula - Hemopip plus, ointment!
News
| autor:
PIP
| 13.01.2016.
Hemopip plus ointment, now with a new formula, is intended to alleviate symptoms associated with the appearance of haemorrhoids and anal fissures.
The activity of Hemopip plus ointment is based on proven anti-inflammatory action of propolis and its pharmacologically active compounds – flavonoids. The flavonoids in propolis inhibit the synthesis of prostaglandin, a factor in the development of inflammation and pain.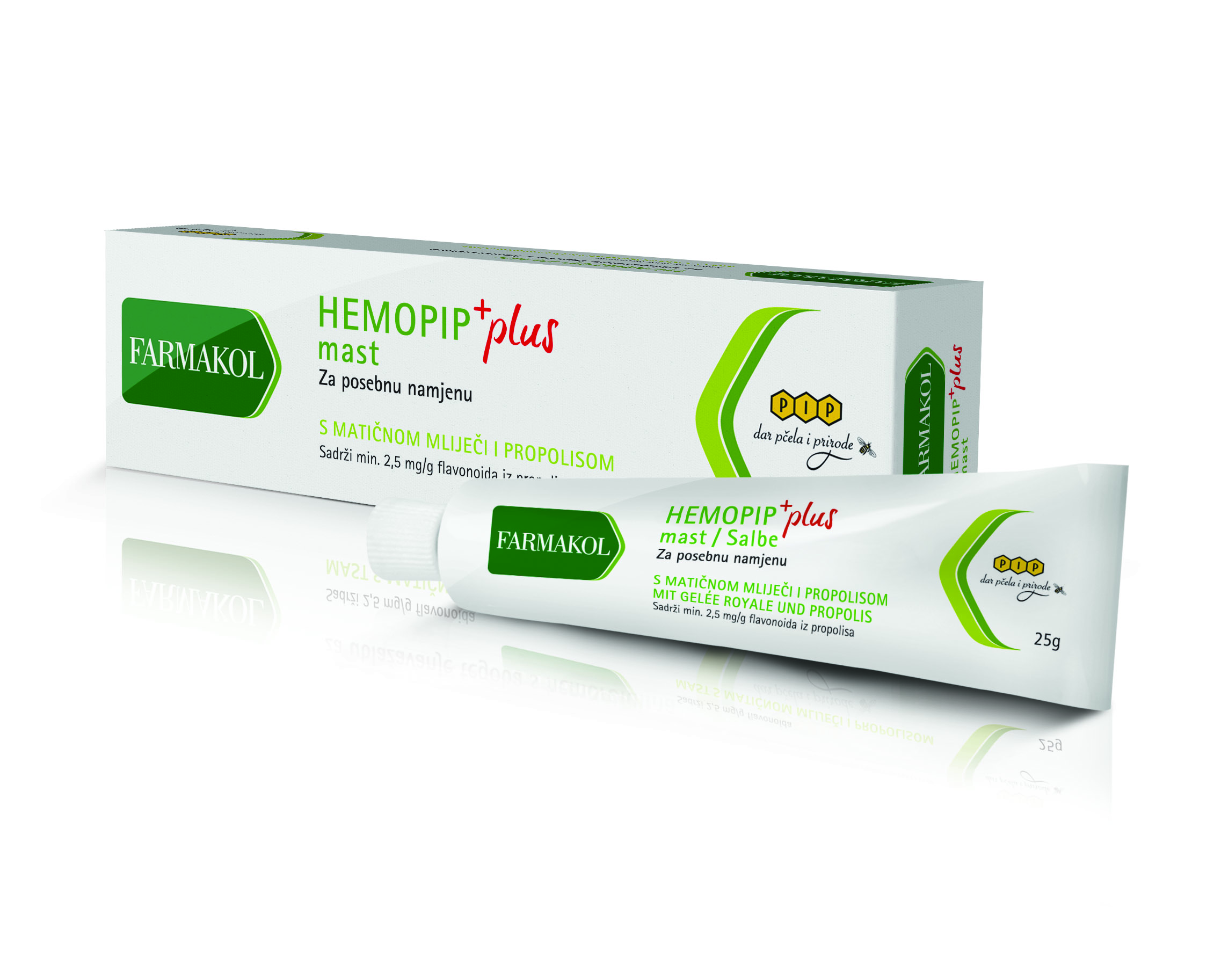 Royal jelly stimulates the regeneration of damaged tissues of the rectal membranes to accelerate healing. Extracts of chamomile and calendula soothe the membranes, further alleviating irritation and swelling.

Mint, an active ingredient in Hemopip plus ointment, has local anaesthetic properties. It has a mild anaesthetic effect on the nerve endings, resulting in instant pain relief, and gives a pleasant cooling sensation on the membranes, as it activates the receptors sensitive to cold in the skin and tissue membranes.

Alcohol free, and causes no unpleasant burning or itching sensations.
Suitable for use in pregnant and nursing women, and in children.